CAUSTIC WINDOW Self-titled Album
Pros: Unreleased music from Richard D. James a.k.a. Aphex Twin; a welcome contrast to typical electronica circa 2014
Cons: Probably would have been a curiosity piece at best in the bigger framework of James' music career had it been released when produced in 1994
Regarded by many as one of the most important electronic musicians of the modern era, Richard D. James (usually identified under the moniker of Aphex Twin) has produced a seemingly endless body of work since first bursting onto the scene in the early 1990s and appeared to predict and/or inspire most every major electronic genre that's turned up in the subsequent decades. In 1992, James released Selected Ambient Works 1985-92, an album described as one of the best of the decade, followed up two years later with the similarly outstanding Selected Ambient Works, Volume II that is one of my favorite records of all time – period. During the second half of the '90s, James flirted with mainstream success on the strength of several full-length albums and stand-alone singles that touched on all sorts of sonic territory. Some of these tracks (the almost demonic "Come to Daddy" comes to mind immediately) were downright disturbing, but at his best and perhaps most often, James infused gentle and supremely pleasant ambient backgrounds with more danceable rhythms and noticeable melodies.

Richard D. James the (mad)man behind Aphex Twin.
Right as James seemed to be on the cusp of genuine mainstream accessibility after the truly exhilarating 1999 "Windowlicker" single however, he retreated into obscurity for more than a decade. 2001's Druqks was far too abstract for many listeners to deal with, and perhaps suggested that James simply had gotten tired of trying to appease mass audiences. Following that album, new releases from James were all but non-existent throughout the remainder of the 2000s, leaving many fans including myself wondering if we'd ever get to hear another Aphex Twin album. Right when all seemed lost, 2014 shows up as the year in which Richard D. James reappeared on an electronic music scene that in my opinion is desperately in need of his unique contributions.
In spring of April 2014, a copy of a semi-legendary, unreleased 1994 album from James (recording under the name "Caustic Window") turned up on discogs.com, prompting a response from legions of Aphex Twin fans who initiated a kickstarter campaign to purchase the LP, apparently one of about five copies that were pressed as a test run. Upon the funding goal being reached in May, the Caustic Window LP was provided as a digital download to persons who had given money to the cause. In the bigger scheme of things, the self-titled Caustic Window album is a lesser work from James, a piece that clearly was made at the time when James' music was very much in a transitional period. Still, it plays like a revelation considering that there's been no new material from Richard D. James since the mid 2000's – an album that only reaffirms the man's influence over what has happened in electronic music in the last twenty years.
The many faces of Richard D. James
Many of the tracks on Caustic Window (which are instrumentally-based save the occasional, heavily manipulated vocal sample) suggest that at the time this was made in 1994, James was experimenting with ways of combining his earlier ambient recordings with more accessible, dance-floor ready melodies and beats. Opening track "Flutey" starts out like relatively low-key drum and bass, with a skittering helicopter-like sound acting as metronome. Shortly, we get warm keyboard tones providing a chord structure for the rest of the elements here to work off of: typical of James' music, there's a sense of perfectionism to the music, as if everything has been precisely planned out and executed. A fluttery woodwind-like melody provides a playful main theme in the song, while the slightly jumbled keyboard chords sound out underneath; the whole thing is deceptively complex. While some artists are borderline reckless as they cram more and more elements into their music, the construction of James' music seems effortless despite the fact that there's usually a lot going on at any given time. It's almost as if these sounds are floating in straight out of a dream – which perhaps isn't entirely wrong considering James' claims that most of his songs come to him in his subconscious state.
"Stomper 101mod Detunekik" (presumably named after the equipment used to produce it) has a much more pronounced, rollicking rhythm to it and more discernible sense of momentum as well, pushed along by a sputtering, slightly out of tune melody and droning, ghostly background tones. The loud and more stereotypically techno track "Mumbly" features punchy, alarm-like keyboard tones, odd vocals samples, and a shuffling rhythm while the brief "Popeye" seems to be a snippet of a larger and decidedly gnarlier composition. Laid back but vaguely disquieting, "Fingertrips" combines ambient background chords with darker clangs of discordant noise elements, and "Revpok" is vintage, abrasive James acid house. All these pieces seem to be sonic experiments that would lead to the typically quirky brand of electro featured on Aphex Twin's mid '90s albums I Care Because You Do (released in 1995) and The Richard D. James Album (from 1996), and as such, they'd be really interesting for fans who have often stood in awe of James' compositional abilities. One can easily get an idea where tracks later James tracks like "Mookid," "Alberto Balsam," or even "Ventolin" (a track meant to simulate the feeling of an asthma attack) came from.

So maybe not all of James' music is warm and cuddly…
The second half of Caustic Window continues with the sort of "anything goes" electro heard on its first half: we have the short but aggressive "AFX Tribal Kik," a track in "Airflow" that plays like a techno remix of an early ambient recording, and the chilled-out "Squidge in the Fridge" that's driven by a looping, squelchy tone, warm backing tones, and a relaxed beat. "Fingry" may be the perfect example of James' usual compositional style since it transitions from a opening which establishes harsh rhythm elements into a sweeping ambient section and finally unleashes a strange and inhospitable tangle of warbling bass and drum accents that seem designed to throw a listener off. Many of James' compositions seem to work in this manner, demonstrating different, more creative ways in which electronic elements can be utilized. Burpy low tones and skittering rhythms give life to the elevator music melody in "Jazzphase," and the lengthy "101 Rainbows Ambient Mix" showcases a crisp, almost mechanized rhythm and airy melodies galore: a very calming piece that may be my favorite here. The album starts to wind down with two more harsh, noise-driven pieces in the crackly "Phlaps" and evil-sounding, nearly diarrhetic drum and bass of "Cunt," before ending with a two-minute track of prank phone calls. These ending tracks seem a somewhat strange conclusion to this record since they stand in opposition to the more easy-to-listen-to pieces occurring earlier on the album, but no one ever said Richard James played by the rules.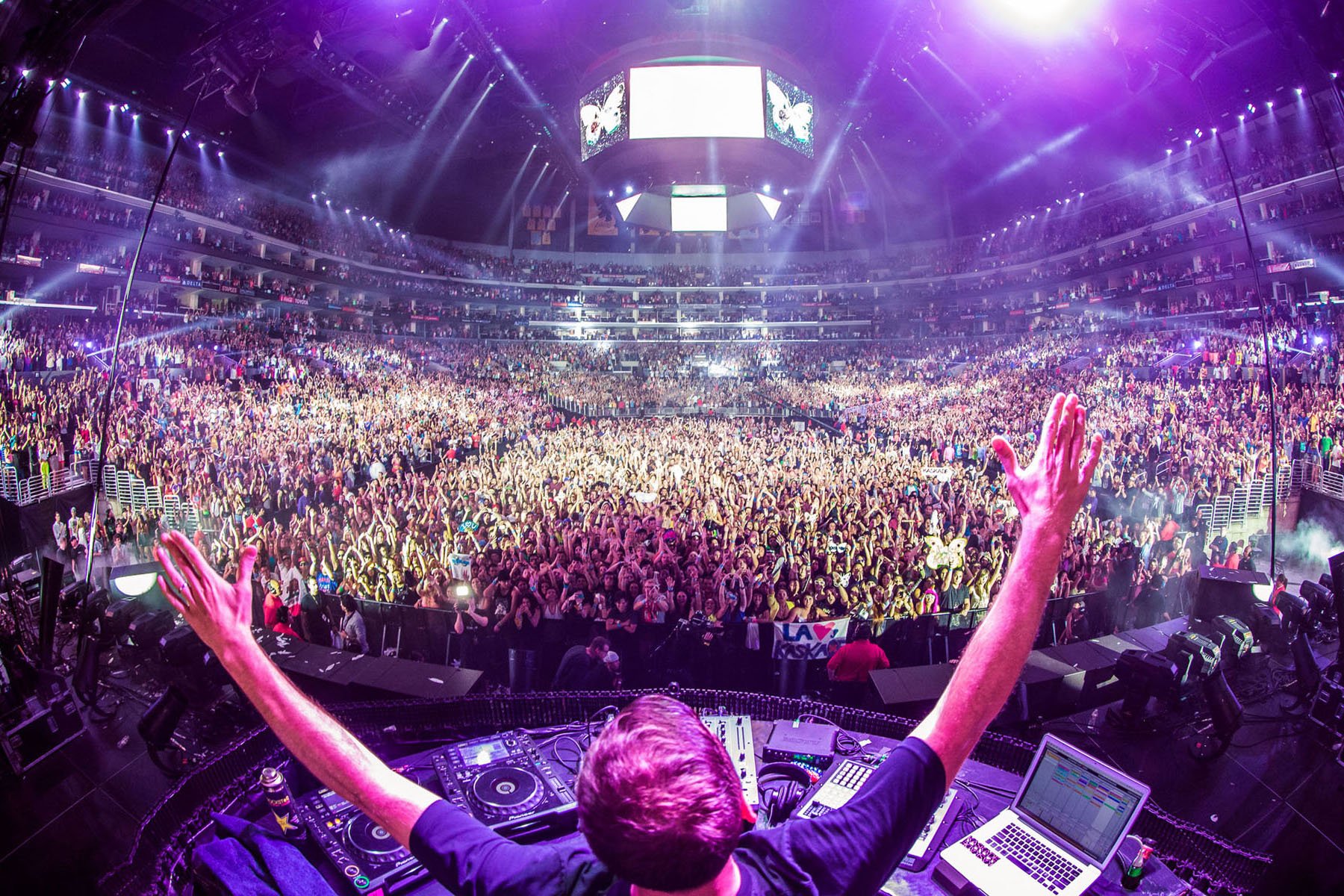 Considering how much the world of electro (and music in general) has changed in the last decade, I'm interested to hear James' new album, due in September
Honestly, the best thing about the Caustic Window LP is that its creator hadn't released any new music for years prior to this album finding its way into the world. In 1994, this follow-up to the Selected Ambient Works albums would have been a curiosity piece at best – it really doesn't compare to the mind-expanding pieces that featured on James' two ambient albums. Twenty years later, Caustic Window is positively unique and a reminder of just what the world of electronic music has been missing for the past decade-plus. In an era where the world of electro seems to latch onto a new sound every other week, this album is like stumbling into an old friend you forgot you had, offering a refreshing and invigorating alternative to what's typically heard in today's day and age. Caustic Window is definitely not the best nor my favorite recording from Richard D. James, but that doesn't mean by any stretch that it's not worthwhile. It ain't dubstep and it's not entirely what fans of modern electro might want, but this album (which is about a must for fans of Aphex Twin) might just show modern electronic artists a different (and possibly better) way of doing things.