Perfect Pussy – SAY YES TO LOVE
Pros: Nice, an appropriate mixture of live and studio tracks; ROCK'n'ROLL!
Cons: Iffy sound quality; Tinnitus!
It seems like the South By Southwest Music Festival, in recent years, has seen plenty of outrageously named bands show up, get notoriety based on their name alone, then wow audiences with killer live shows. In 2013, Nashville's rowdy Diarrhea Planet did this exact thing, using the festival as a sort of spring board to build up a fan base. The following year saw Syracuse, NY based noise punk group Perfect Pussy stun audiences with their rambunctious live shows, then just days after the festival wrapped up, drop their debut full length record on the Captured Tracks label. Almost instantly, the band was (perhaps unsurprisingly) awarded a prized "Best New Music" designation on Pitchfork.com (arguably, the one website that has the most influence over "hip" music fans) and was well on their way to popular recognition. I could argue for days about whether or not Pitchfork is a good or a bad thing for the music industry since a good write-up on that site goes a long way, transporting bands that perhaps aren't ready for the "big time" from bedrooms and basements to major music festival stages virtually overnight. That said, the fact that Pitchfork frequently does heap praise on musical projects deserving of those accolades makes it difficult to prove that their writing staff doesn't – to an extent at least – know what they're talking about.

This location looks to be about the perfect venue for a live show from this band.
Perfect Pussy's Say Yes to Love follows their twelve-minute long 2013 EP I Have Lost All Desire for Feeling, and very much continues down the path established on that release. What we have here is excruciatingly noisy but undeniably energetic punk rock complimented by the frequently indecipherable vocals by Meredith Graves. Graves typically screams the vocals into what almost sounds like an old telephone; her voice is often indistinguishable amongst the waves of shredding guitar and omnipresent, overwhelming distortion courtesy of Ray McAndrew. Throughout the album, Garrett Koloski takes out some serious aggression on his drum kit, though I like the churning feel many of these songs have when Koloski's rhythms are combined with bassist Greg Ambler's chunky tones.
Though these tunes are tailor made for being played in a packed punk rock club, many people simply would find this music headache-inducing.  The entire album (which runs a grand total of 23 minutes) is caked in recording hiss to the point that a listener almost needs a shovel to dig through it all. Say Yes to Love is also recorded very "hot" – most everything here is (overly) loud and the rough mixing doesn't do much to separate the already chaotic sound elements from one another. Simply put, Say Yes to Love is noise rock through and through, and this genre simply isn't to some people's taste. At the same time though, it may go without saying that the aspects of the album that would drive some listeners nuts are the very same things that would "sell" it to others.

Band publicity shot – about the BEST one could hope for when typing this band's name into google…
Listening to Say Yes to Love, it struck me that this album plays very similarly to what I might expect from a two-sided vinyl release. The first seven tracks here are studio tracks that erupt with gnarly guitar tones, pulsating rhythms, and intense, screamed vocals. "Driver" takes a few seconds to get going, then assaults the listener with grinding guitar and vocal outbursts. This track almost reminds me of what would happen if the soundtrack to the Gun.smoke NES game was turned into a noise punk song, and after working through a couple verses, it ends in a cacophony of screechy guitar. "Bells" is perhaps even more jagged and jarring, the chugging guitar creating stop-start patches as Graves's vocals shred apart. "Big Stars" and "Interference Fits" (tracks that play at a slightly slower -and therefore more restrained- tempos) run under two minutes in length a piece, and "Advance Upon the Real" finishes up what I would call the first half of the album with an out-of-control piece pushed along by machine-gun snare rolls.
Several minutes of silence and tape hiss lead into the quintet of live tracks; Graves's declaration that "This is the longest set we've ever played…if I die, you guys can divvy up my shit" says all one needs to know and hints at the intensity level one gets here. Recording quality during these live tracks is even more tinny and distant sounding than was heard during the studio versions, with first number "VII" (in which Shaun Sutkus's sludgy keyboard and growling distortion completely overpower Graves' robotic vocals) probably being the only track here I'd definitively label as "noise" rather than a "song" of some sort. "Bells" careens forward with most of the instrumental parts buried under constant feedback screech, while "III" features more desperate-sounding Graves vocals emerging from chainsaw guitar tones and crackling percussion. The version of "Advance Upon the Real" is thunderous to the extreme; I almost have to wonder just what the hell was even happening with the levels on these live tracks since they vary so wildly from one to the next. Was this done purposely? Or simply the result of shoddy audio production (that actually seems somewhat appropriate)? Say Yes to Love finishes with a pummeling live cut of "I," a track from the band's initial EP release. This track throbs with devastating levels of howling bass, but I love the energy level.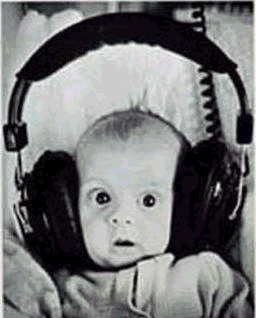 I suspect that some people might not be all that surprised to learn that Perfect Pussy started out as a joke and only started taking their music seriously when the players realized they were making some pretty cool tunes. To some, their debut album would be little more than sloppy, amateurish racket with a lot of downtime – silence plays almost a big a part on this album as the brutalizing noise. For the person familiar with noise rock of the Lightning Bolt variety however, the more song-like material on Say Yes to Love would make it a gratifying listening experience.  I suspect the ideal way to experience Perfect Pussy would be to see them live, but since this debut record combines studio and live recordings, it's about as good as one is going to get without popping into the mosh pit himself. Say Yes to Love definitely won't be to everyone's taste due to the tinnitus-inducing "music" or frequent profanity, but I would recommend it for noise and/or punk rock enthusiasts.
PERFECT PUSSY AT NPR's SXSW SHOWCASE
(NSFW – Language; EXTREME NOISE):